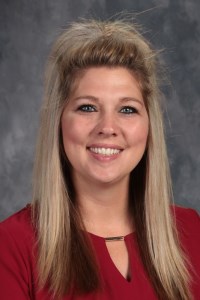 Name: Mistie Knox
Title: School Counselor
Send email: miknox@usd224.com
Work phone: 785-446-3444
Conference times: By Appointment
Please note if you have any suggestions, comments, or questions please don't hesitate to call or email me. I am always open to positive ideas or comments to improve our school, youth, and the community.
College:
Fort Hays State University- MS in Counseling Services
BS in Criminal Justice Administration
Graduate Certificate in Human Resource Management
Building Leadership Endorsement
Job Responsibilities:
Provide services built around the developmental needs of all students through a comprehensive school counseling program addressing the academic, career, and personal/social development of all students.
Mission:
I am committed to providing a comprehensive school counseling program to assist students in acquiring and using lifelong learning and coping skills to be proactive learners within our society. In partnership with other educators, parents, and the community, I strive to serve as an advocate for students by developing and enhancing their academic, career, and personal/social strengths to become responsible productive citizens.
Professional Development:
2016 North Central Kansas Counselor's Association President, Kansas Counseling Association (KCA) Secretary, American School Counselor Association (ASCA), Kansas Coach's Association, Kansas Volleyball Association and Cloud County Chemical Dependency Committee.