CCMS is searching for a Teacher Aide for the 2023-2024 school year. Please contact Mr. Sacco if interested or if you have any questions. (
esacco@usd224.com
) #CliftonClydePride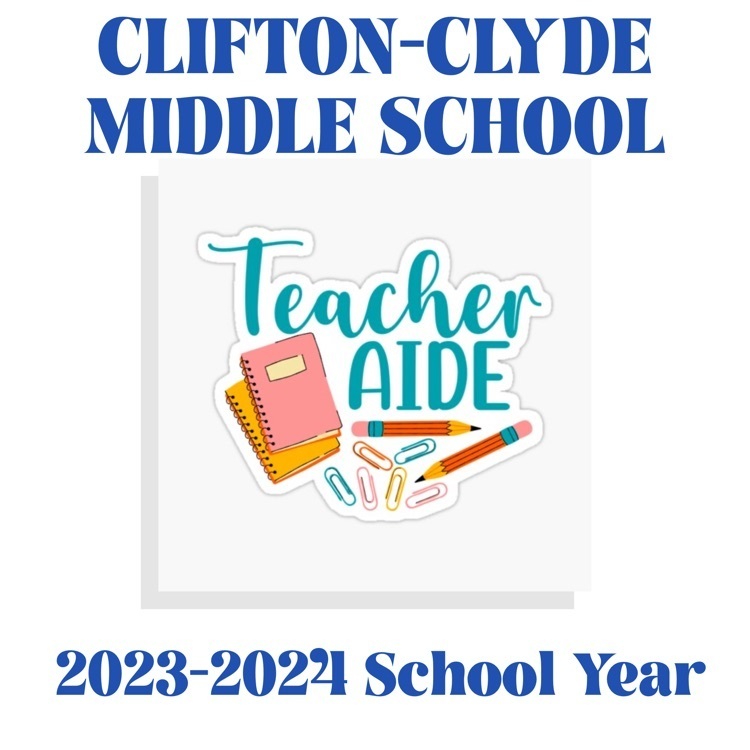 STATE TRACK SENDOFF! Thursday, May 25, 1:30pm CCHS. State Bound Eagles below: Jr. Whitley Sikes PV, 4x400 relay, and 4x800 relay, Jr. Payton Fahey PV and 4x100 relay, Sr. Colby Garrison 100 and 4x100 relay, Fr. Sevy Wurtz 100, LJ, TJ, & 4x100 relay, Jr. Jack Skocny HJ and 4x100 relay, Jr. Jessica Ostermann 4x100 relay and 4x400 relay, So. Lilly Steinbrock 4x100 relay, 4x400 relay, and 4x800 relay, Jr. Elisa Sorell 4x400 relay and 4x800 relay, Jr. Shea Wurtz 4x100 relay, Jr. Hailey Begnoche 4x800 relay, So. Jaci Winter 4x100 relay and 4x400 relay, Fr. Jordi Fahey PV, Fr. Luke Nobert 4x100 relay.

SCHEDULE CHANGE: due to the predicted weather the CCHS Regional track meet has been moved to Friday, May 19, @ 1:00pm (pole vault starts at 12:30pm). PLEASE note the time change as well. $8 adults and $6 students. All schools will still dismiss at 11:30am on May 18.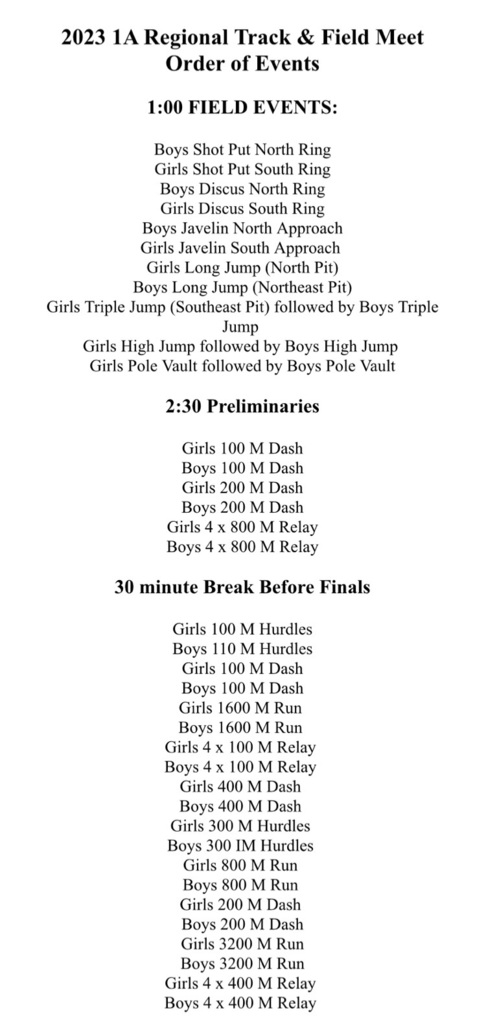 Summer Food Service. Starts May 31. It will be come and go again this year.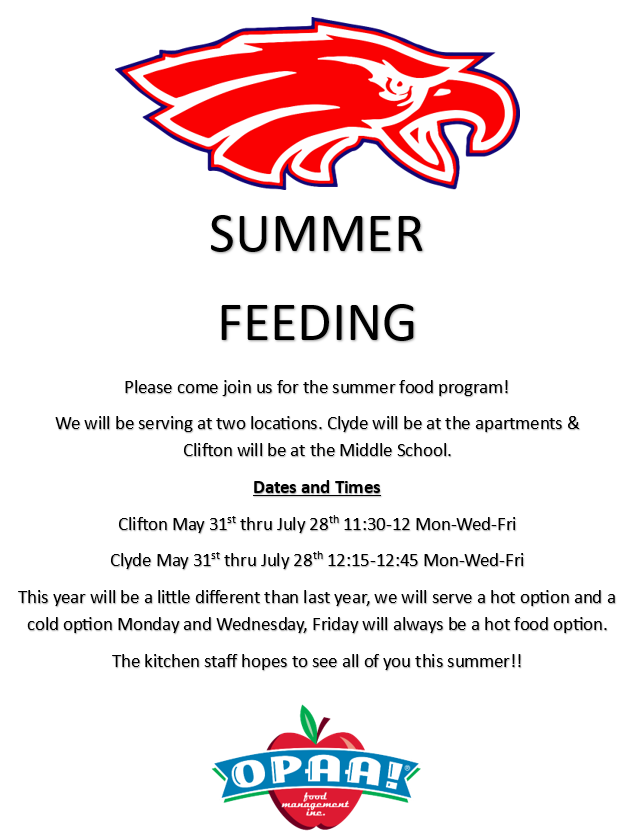 Just a reminder to all 8th Grade parents. Here is next weeks 8th grade schedule.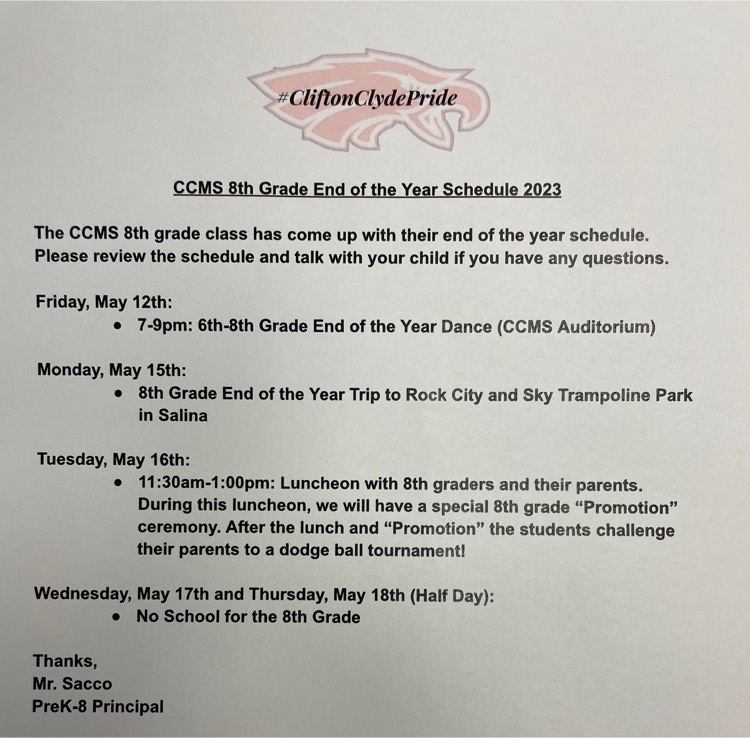 Sunflower Summer IS BACK!! Sunflower Summer provides a wide variety of ways for families to get out, explore something new, and enjoy time together. Kansas families can visit museums, zoos, historic landmarks and more for free!

CCHS TVL Track. May 11 @ Washington. 3:00pm start.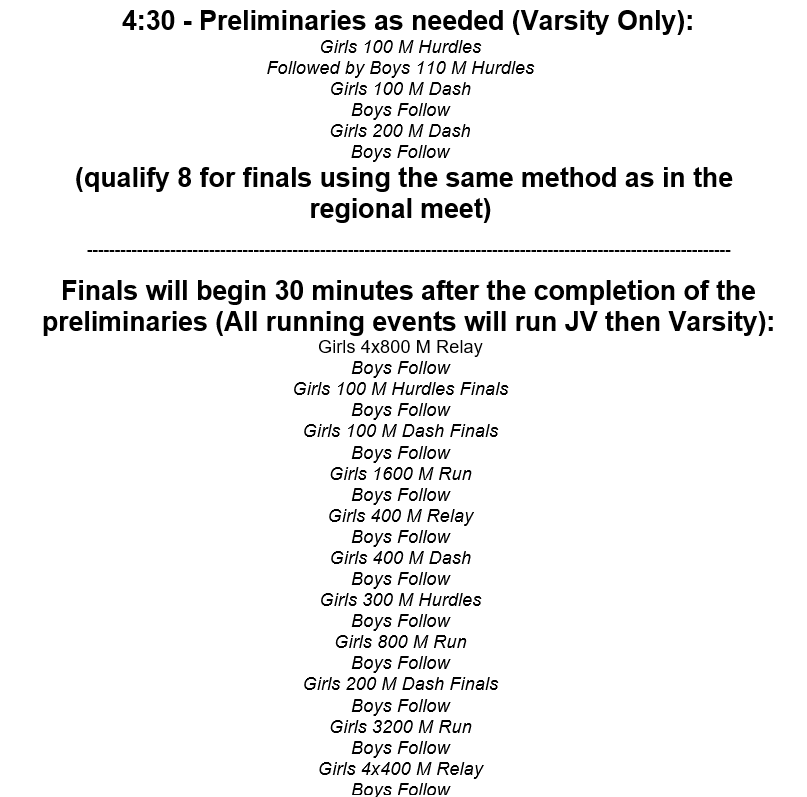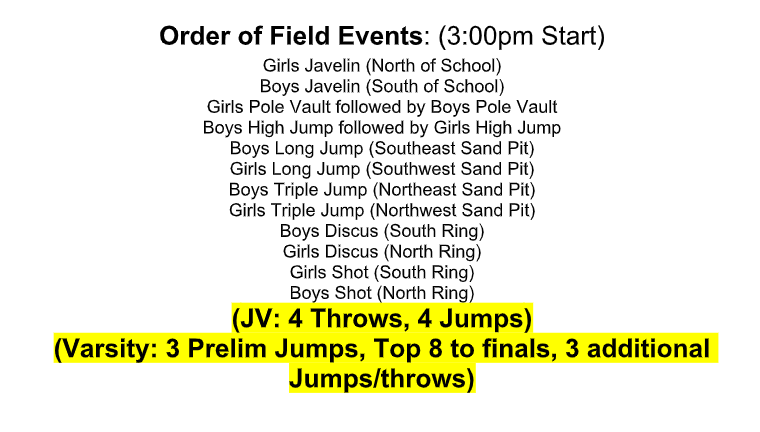 Happy Teacher Appreciation week! This week we recognize our teachers and all staff that work so hard for our kids and our communities. Thank you!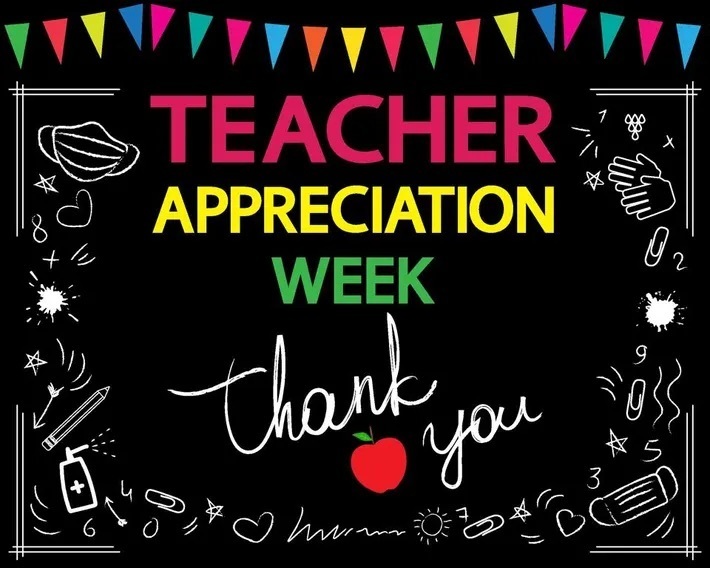 CCHS JV track @ Onaga May 8.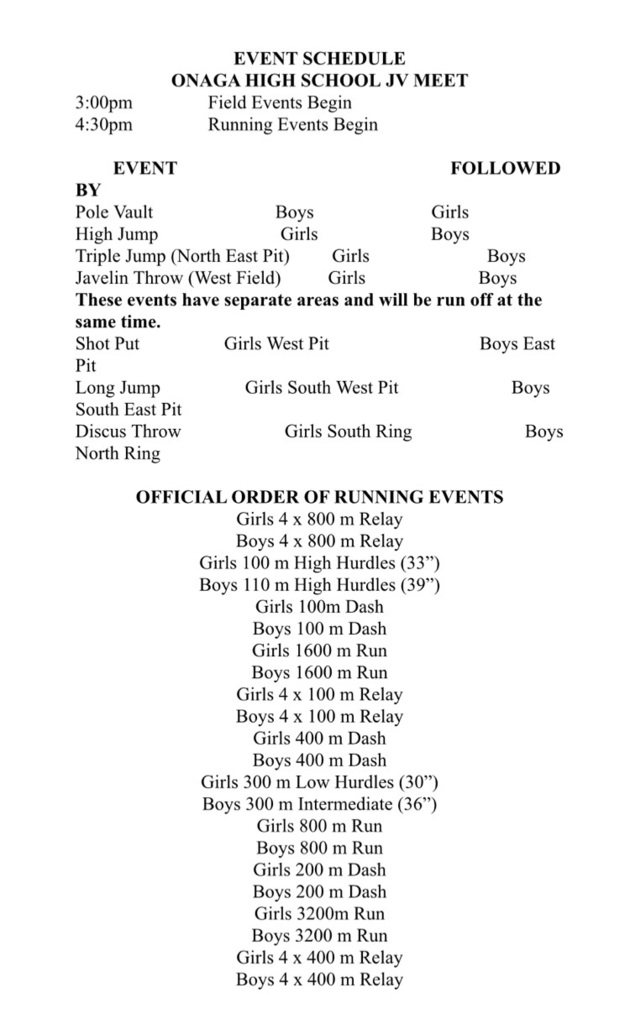 This coming Tuesday!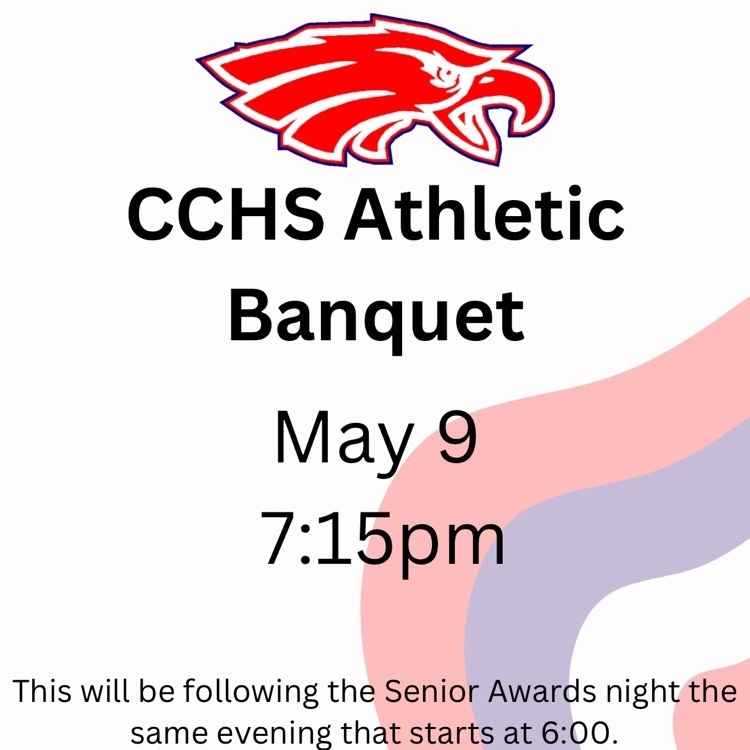 CCHS track @ Lincoln. May 5. 3:00pm start.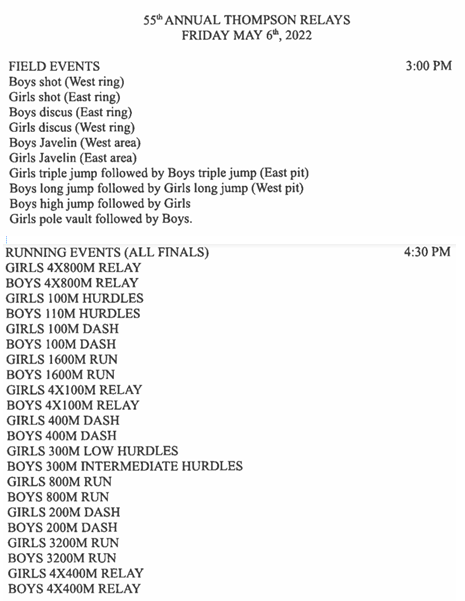 There has been a little confusion on this.... 6th grade Greek Plays are TODAY (May 3)!! Hope to see you there.

Parents of 7th and 8th grade girls: reminder that tomorrow morning the bus will be leaving the Middle School at 7:15am and the High School at 7:30am for the Salina field trip to Smoky Hill Service Center. #CliftonClydePride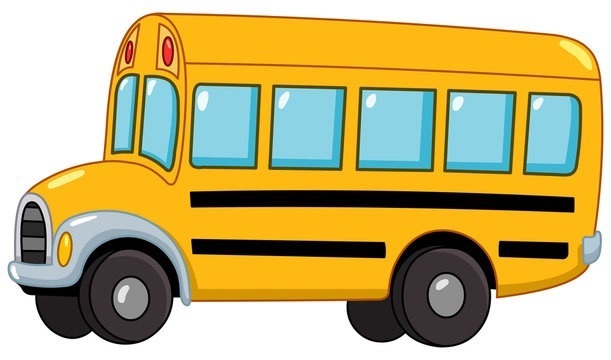 Free Physicals. KSHSAA physical forms can be found in the MS and HS offices.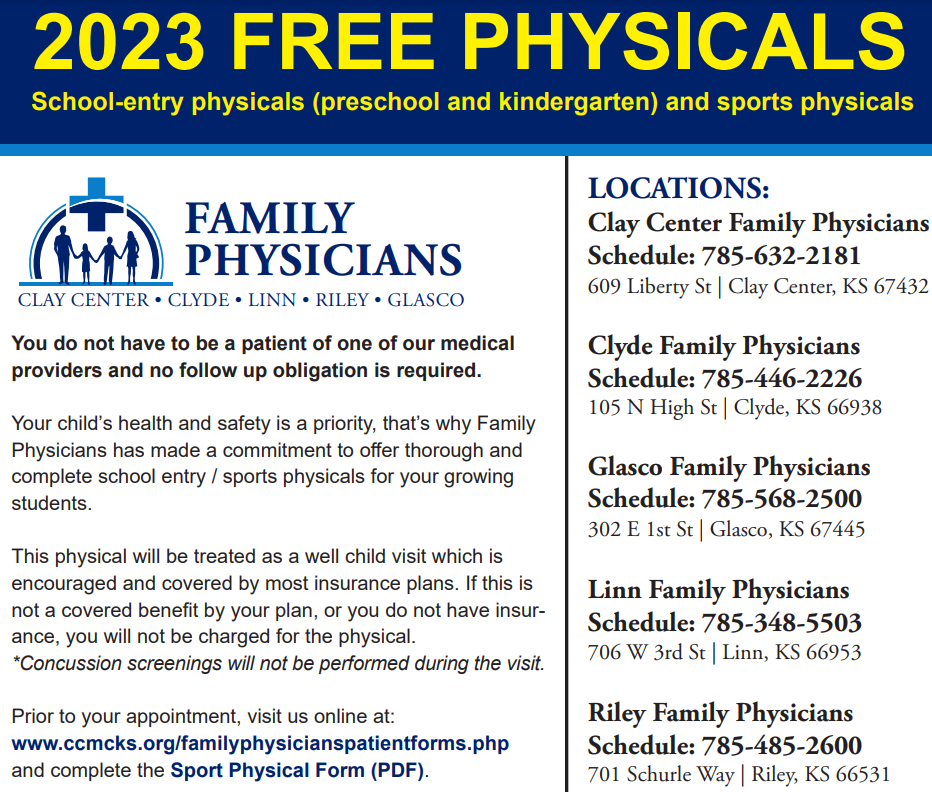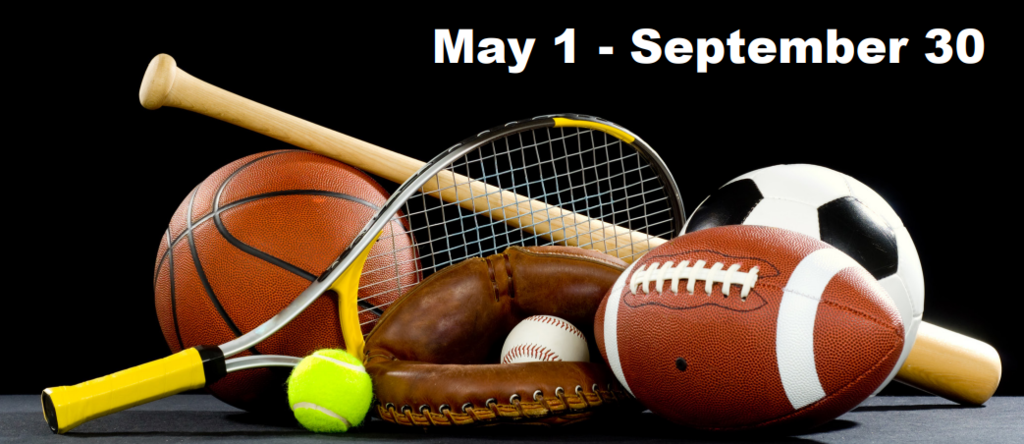 BVL track meet information for Tuesday's meet at Valley Heights. Field events begin at 1:00pm. #CliftonClydePride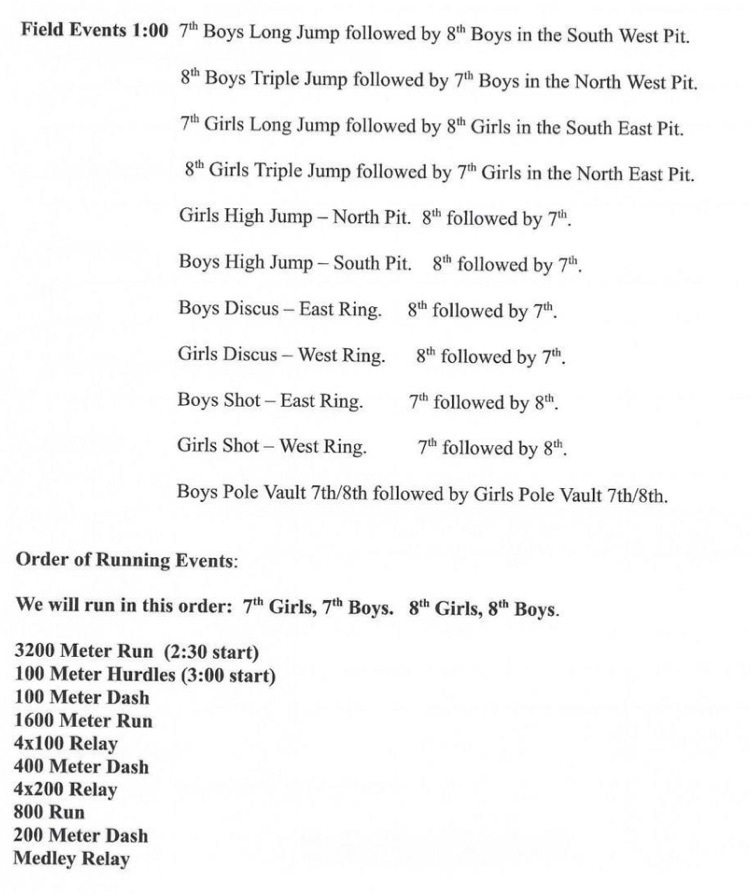 Greek Plays!! May 3.

CCHS track @ Beloit. Apri 28. 10am field events. 11am running events. See schedule attached.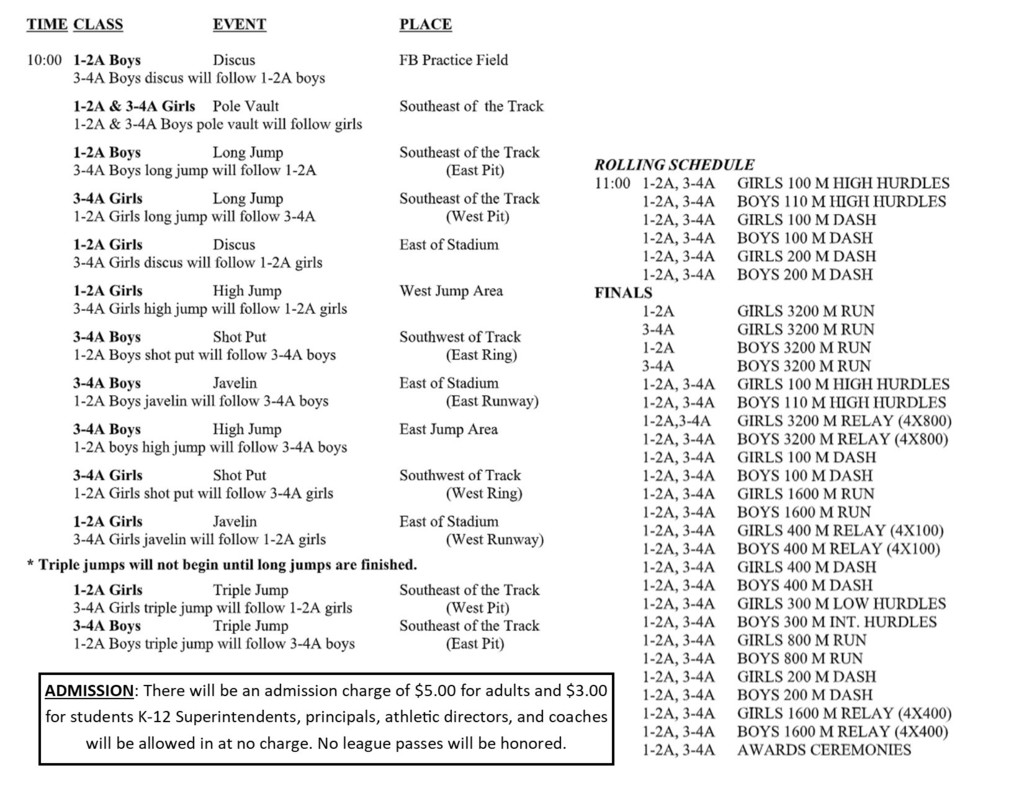 Here is the order of events for the CCMS Track Meet at Washington (Linn) on April 28th. Field events will begin at 3:00pm. #CliftonClydePride

Here is the order of events for Tuesday's CCMS Track Meet @ Beloit (Southern Cloud). #CliftonClydePride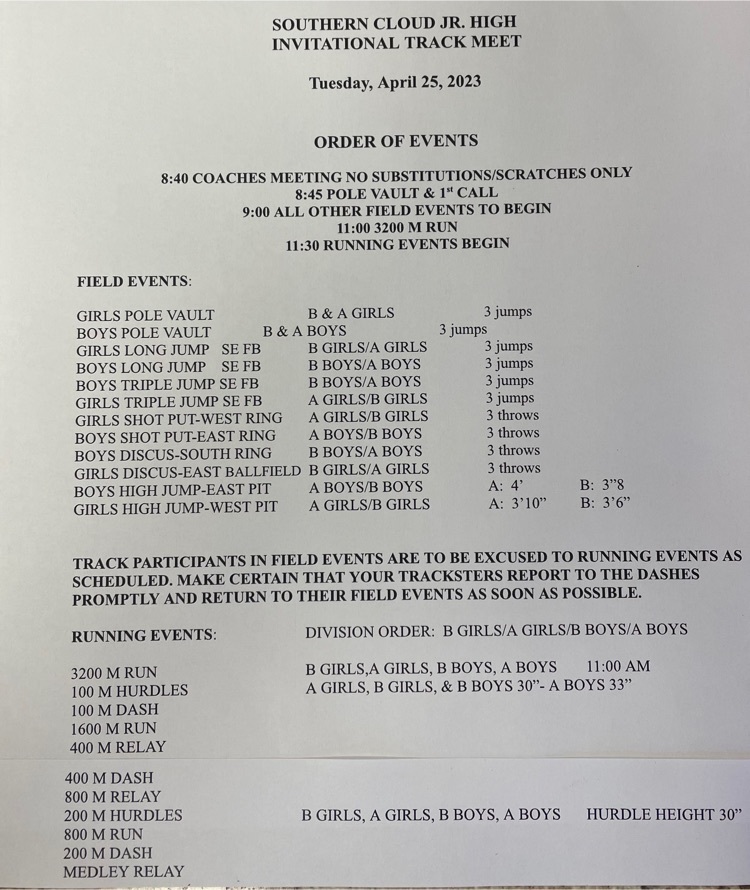 CCHS Track @ Washington. April 25. Field events start at 3:00pm.