FYI- We still have some extra ticket vouchers at CCHS for tomorrow's CCHS girls substate game (5:30) and Friday's boys substate game (8:00) at the CCHS office. Also, there will not be programs available this weekend. Click the link here for the program: t.ly/WXW1

USD 224 is expanding its Teacher of the Year program to allow patrons to submit nominees. If you feel a teacher is deserving please fill out the form here:
https://forms.gle/AHt45fcTRgkLyVv37


CCHS has been given 96 extra tickets for the substate games this Thursday and Friday. These tickets are above what the players, cheerleaders, and coaches have been given. If you're interested in attending and can't get one from a participant please visit the CCHS office (coaches & admin do not have extra). Please only take only what you need. First come, first serve. Please don't call and ask us to hold you some as we will not do that.

CCHS substate update: -March 4 girls vs Jackson Heights-5:30pm -March 5 boys vs Centralia- 8:00pm -Both games played in Centralia. -4 tickets per participant. Tickets should be handed out Monday or Tuesday (we don't have them yet). You will not be allowed into a game that your team is not participating in so don't show up early. -Games can be viewed online at NFHS Network and Centralia schools Facebook

Quick reminder about tonight's CCHS girls sub-state basketball game. 7:00pm start. Limited concessions. Can be viewed on NFHS Network. Ticket is needed to be admitted. $7 per person (adults and kids). KSHSAA passes are the only ones accepted (no league or USD 224 passes can be accepted).

Upcoming Calendar Reminders: 2/25 CCHS Varsity girls Basketball @ Home. 7:00pm vs Centralia 2/26 No Classes– Parent Teacher and Student Led Conferences 3/5 End of 3rd Quarter– Full Day of School 3/8-3/12 Spring Break-No School **Please continue to watch USD 224 app and Facebook for other schedule updates.

Attention CCMS Boys Basketball Parents: Uniform check in/End of the Season Party is tomorrow after school from 3:30-5. Please bring uniforms to turn in. The shuttle bus will run to Clyde at 5:00. Thanks!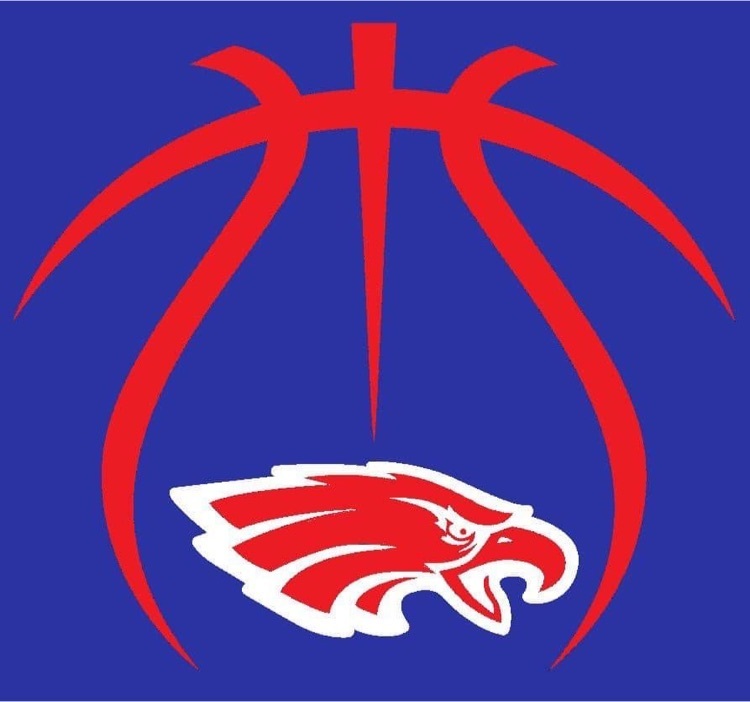 CCHS Basketball Substate: CCHS Girls will play Centralia at CCHS. Feb. 25. 7:00pm. 4 tickets per participant that will be handed to them today. CCHS Boys will play the winner of D. West and Centralia at Centralia on March 5 with the time TBD. 4 tickets per participant. We will not have those tickets until early next week.

CCHS BASKETBALL HOME TONIGHT: Eagles will take on St John's-Tipton with JV Girls (3-quarters only) starting at 3:30PM, Full JV Boys game, Varsity Girls followed by Varsity Boys! -4 tickets/home participant -limited concessions -Jr after prom parents selling pizza

CONFERENCE UPDATE: As you all know Parent Teacher and Student Led Conferences were scheduled for Feb. 15. However, due to the weather those conferences were postponed. In order to make those up we are going to have NO SCHOOL Friday, February 26. Conferences on February 26 will be scheduled between the hours of 8:00am-3:30pm. We understand this won't work for everyone, but if we all work together we should be able to find times that work for most. If your student is one that has their conference scheduled then the teacher, or student, will be doing that over the next couple of days. As previously scheduled there will still be No School Friday, February 19. Thanks to everyone for their support during this crazy weather.

CCHS bball game times for Friday, Feb. 19: 4:00pm JV girls, JV boys, Varsity Girls, Senior Night Recognition, Varsity boys -Can be viewed on NFHS network -4 tickets per home participant -Limited concessions.

All CCHS vs Valley Heights games scheduled for Feb. 16 have been cancelled. They will not be rescheduled.

Due to predicted windchills of below -20 being sustained throughout the day on Monday, Feb. 15, the Parent Teacher and Student Led Conferences will be postponed to a later date (not this week). Also, for the same reason there will be NO SCHOOL Tuesday, Feb. 16. Communication about conference makeups and the Tuesday activities will be released once those details have been figured out. Please stay inside and stay warm.

CCHS Basketball game change: Due to snow accumulation possibilities the schedule for the CCHS basketball games at Onaga on Feb. 12 has been altered. Here's the schedule: 5:00: North Gym- Varsity Girls then Varsity Boys 5:00: South Gym-JV Boys Also, thanks to Onaga for moving their Winter Royalty Ceremony to after the Boy's varsity game so we can try and get home before the accumulation. Still 2 parents/participant for this game. North gym can be viewed on NFHS.

CCHS Boys (BOYS ONLY) basketball makeup vs. Washington Co HS @ Washington. Thursday, 2/11/21 First Game "C" Boys 4:45PM; then "JV" Boys, then "V" Boys Limited Concessions. Parents only for CCHS. Games viewed on the NFHS network.

CCHS Asst. Basketball Coach Justin Steinbrock's wife, Tennille, is battling a rare cancer that grows from the cells that line the blood vessels. The Clifton-Clyde communities are raising money to help out the family with travel expenses etc. "3's for Tennille". You can pledge so much money for each 3 point shot made during the CC vs. Hanover varsity basketball games tonight or make a flat donation. A table will be available at the game to make your contribution or contact Vanessa at 785-447-1801 or Brett 785-447-1802.


CCHS home game info vs Hanover. Feb. 9: 4:00pm-JV Girls --JV boys --Varsity Girls --Varsity Boys 4 tickets/participant for home fans. Games can be viewed on NFHS Network.

BVL Tournament Info for tonight: Thank you for being respectful and following the rules that Washington County and the BVL have put in place to make this work. 4:30 start time in the West Gym: 3rd/4th Girls Game 3rd/4th Boys Game Girls Final (roughly 6:30) Boys Final (roughly 7:30) - All games are in the West Gym. - 4 adult fans per FAMILY. - No school aged kids. - Masks are Mandatory. - You will not be allowed entrance into the school until the game before is over and gym is cleared. - You are not allowed to watch other games that your child is not participating in. - Enter through the West Gym only as there is a HS game at the same time in the HS gym. Please use the West Gym parking lot.