PLEASE READ: We are being made aware there are some students that are testing positive for Covid using home and/or doctors tests. Here are the current KDHE guidelines if you or a household member tests positive.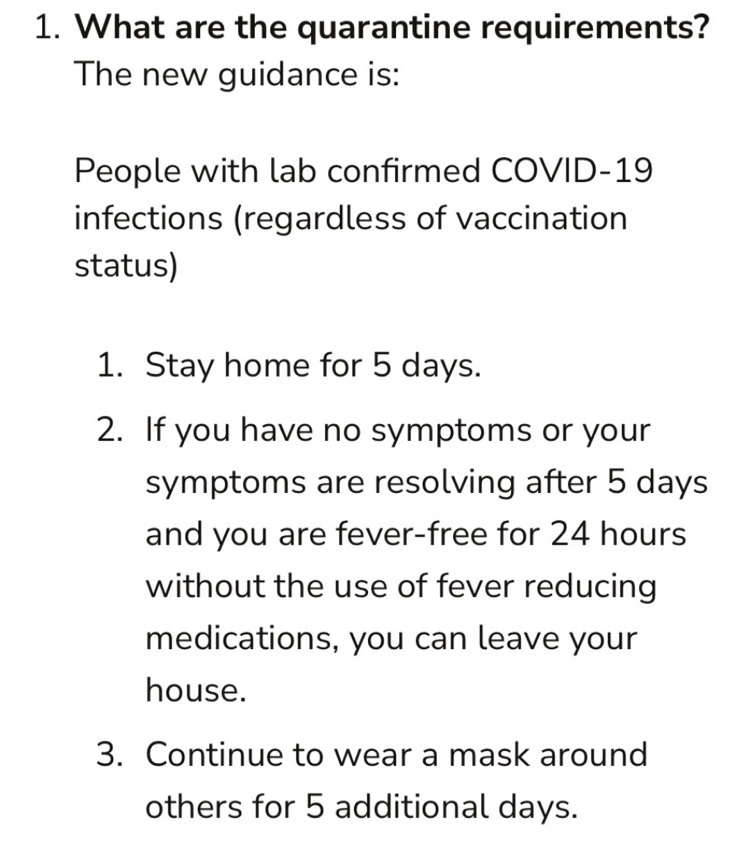 CCGS and CCMS class lists will be posted at the buildings tomorrow after 5:00pm.

To MS and HS parents and kids: Quick reminder from Nurse Sarah: a physical must be turned into the office before starting practice Monday, August 15.

Building open houses for students and their parents will be August 15 and have the following schedule: High School 5pm-6pm Middle School 5:30pm-6:30pm Grade School 6pm-7pm Come meet your teachers and get a jumpstart on the year! Students can feel free to bring their supplies during open house if they choose to do so!

That's a wrap on today's (8/4/22) enrollment. If you haven't enrolled your student please contact the appropriate school during business hours and work out a time to come in and do that. Today was the only day you could enroll all in one location.

Quick reminder... the last school summer lunch was Wednesday, July 27. Thank you to everyone for their participation.

ENROLLMENT! Please read through for more enrollment information. Attached you'll find a photo describing food service this year. It is a change from what has happened the past two years. Filling out the online Free and Reduced application will save you time when you get to enrollment. You can find the online application here:
https://schoolmealsapp.ksde.org/Home/welcome/D0224
Also, we sent the Concordia Wal-Mart our supply lists last week. An online version can be found here:
https://5il.co/1etjs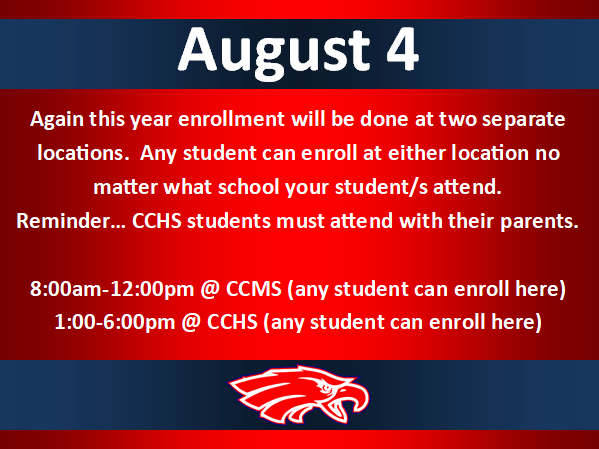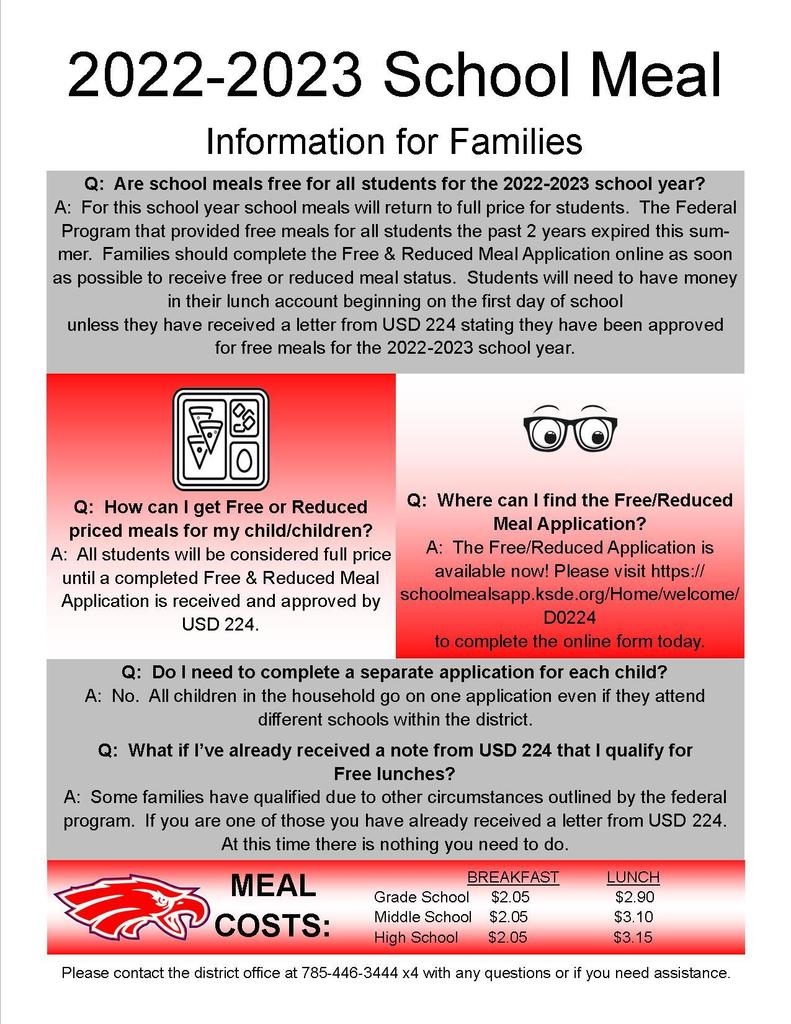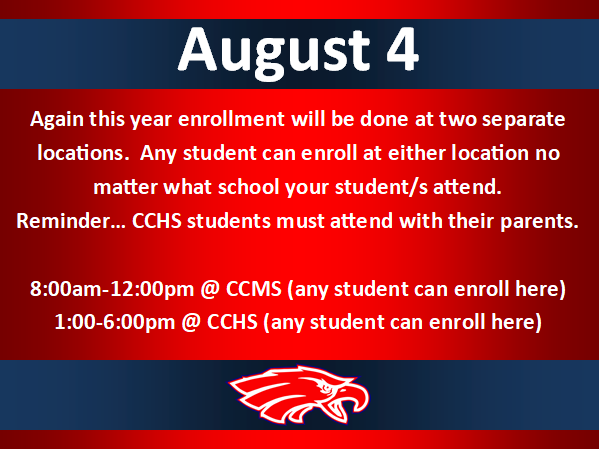 Summer Meals Start this week: Summer meals will again be free and grab-go. Meals will be served June 1-June 30 and July 6-28, 11:30-12:00, Monday-Wednesday-Friday. Meals will be served in Clyde at the Clyde Apartments and in Clifton at the grade school.

State Track Sendoff. May 27, 9:00am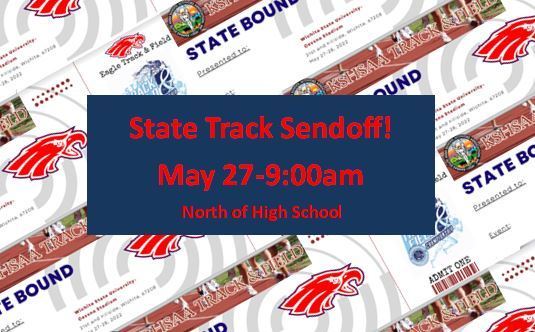 State track schedule with CC events highlighted.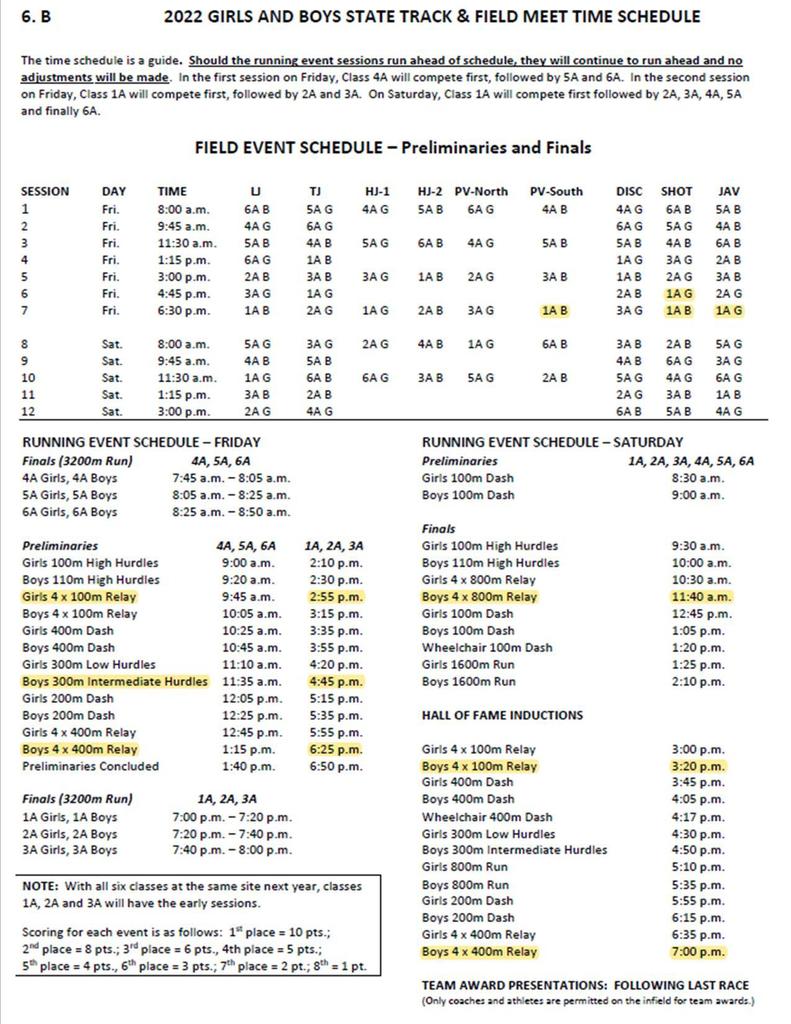 CCHS Regional Track @ Washington. May 19, 1:00pm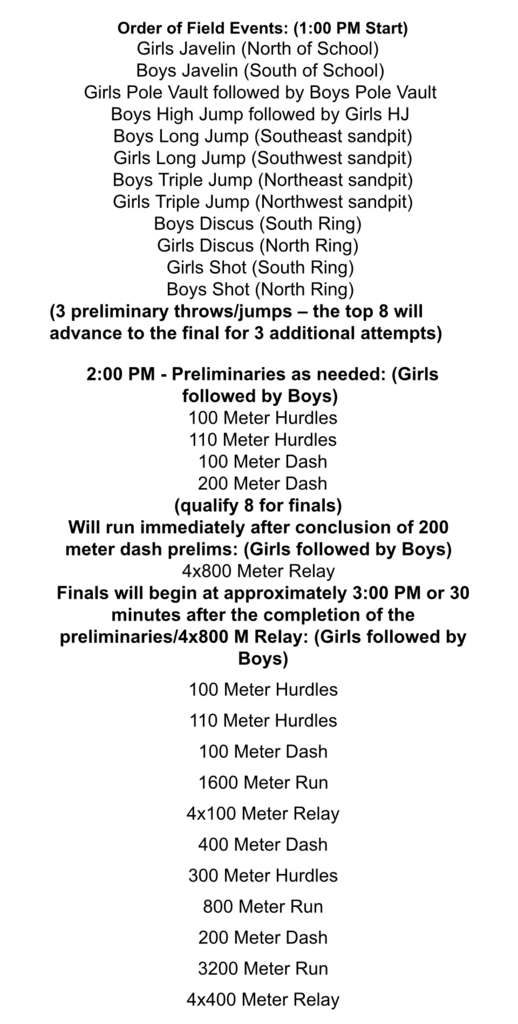 Reminder: CCMS 8th Grade Parent Luncheon is tomorrow beginning at 11:30am. This is for 8th grade parents only. Thanks! #CliftonClydePride

CCHS League Track. May 12, 3:00pm, at Valley Heights.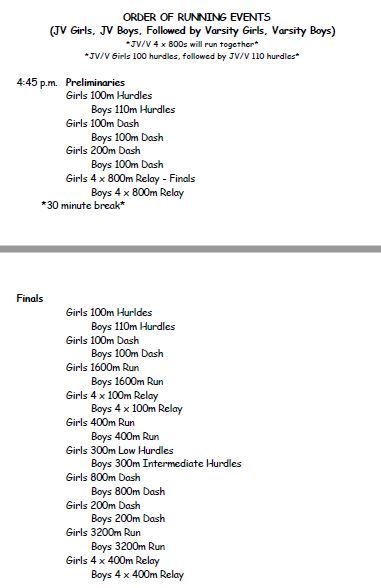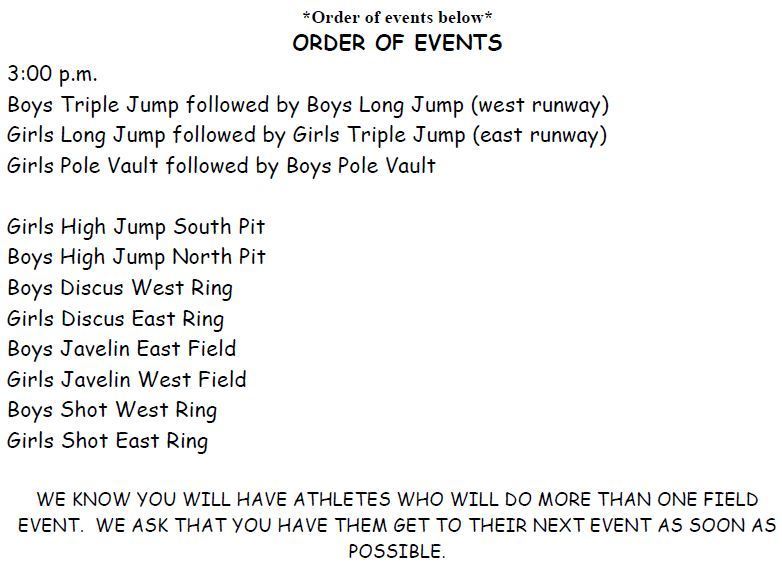 Reminder: Tonight's PreK-4th Music Concert has been postponed until May 18th at 2:30pm.

CCHS JV Track today @ Onaga. 3:00pm start.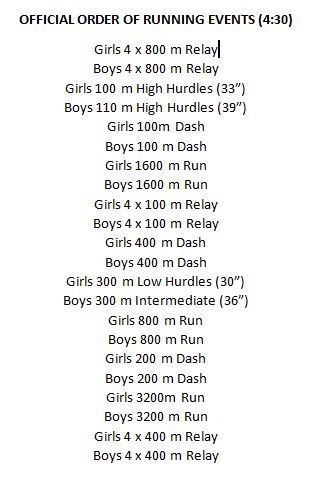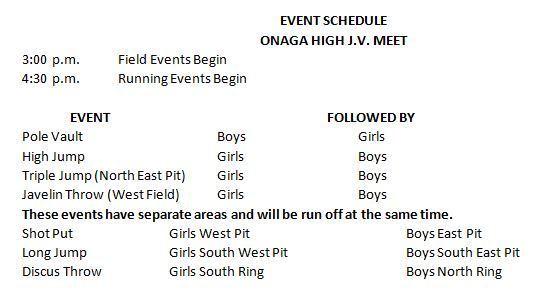 CCHS Track. Friday, May 6, @ Lincoln. 3:00pm start.

CCMS will attend one final track meet on Friday in Alma. Please read the attachment for times and for those participating. We were not able to bring the entire track team to this meet. For those going on Friday, practice today and tomorrow will be normal times. The track bus will leave CCHS at 7:15am and CCMS at 7:30am on Friday morning. #CliftonClydePride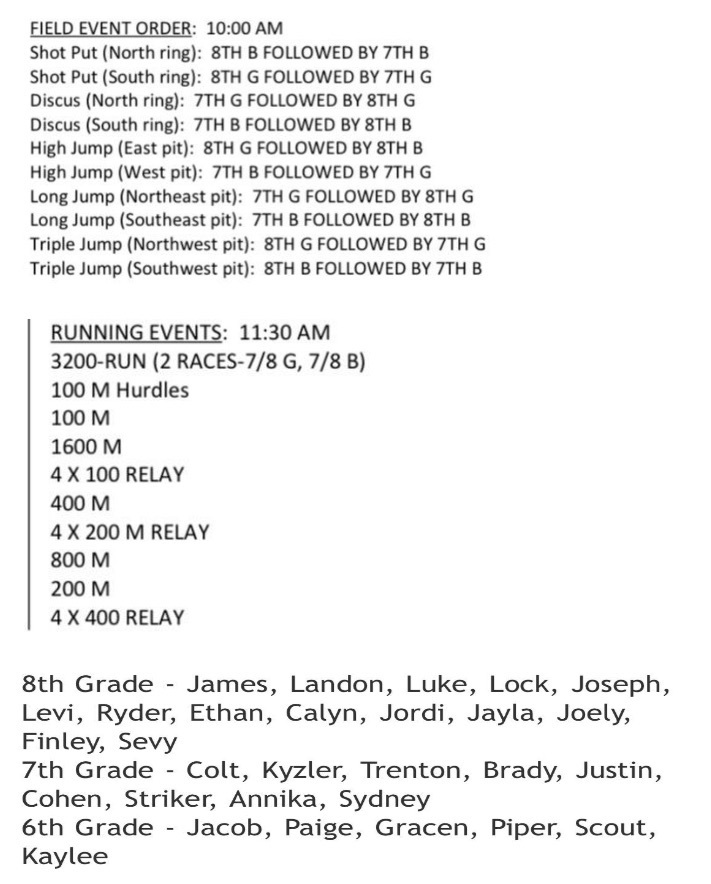 Reminder that all 7th and 8th grade girls need to be at either CCMS at 7:30 or CCHS at 7:45 for their trip to a Salina tomorrow morning.