Due to regional track being scheduled for May 19 the DISTRICT will have an 11:30am dismissal for the last day.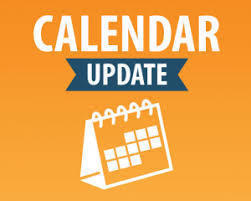 CHANGE CHANGE CHANGE!!!!! Due to forecasted cool temps, wind, and rain the CCHS promenade on April 30 will be in the CCHS gym. Visitors, Please enter the front doors and sit in the south bleachers. Still 7:00pm.


CCMS Track at Washington. Friday, April 29th beginning at 1pm.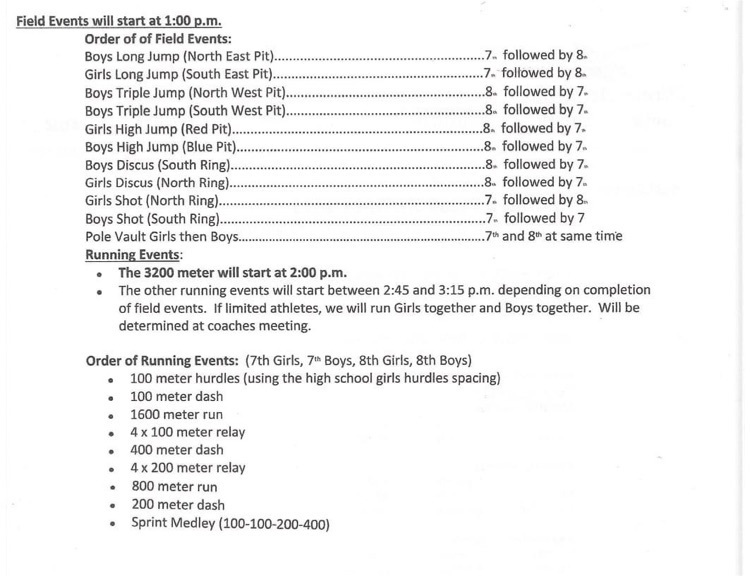 CCHS Track. April 26 @ Washington. 3:00pm start.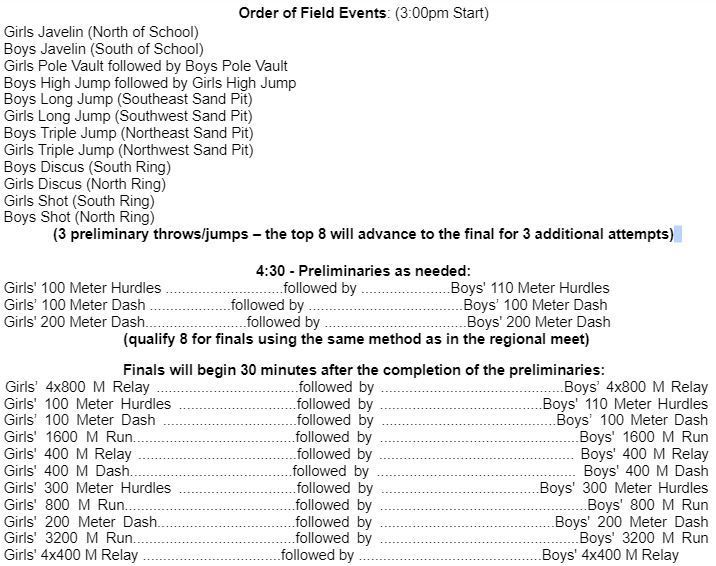 CCMS Track information for Tuesday, April 26th at Beloit. #CliftonClydePride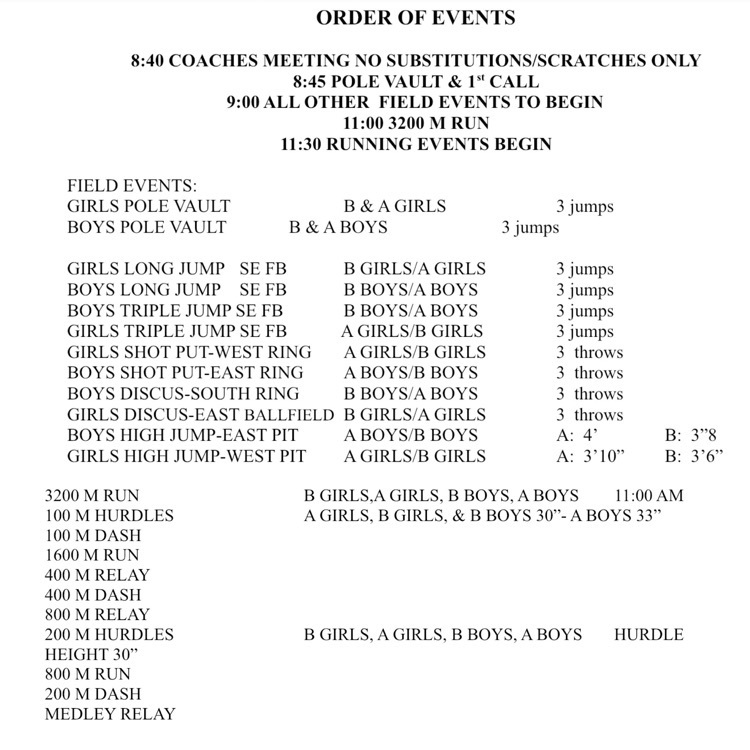 There will be no CCMS Track practice after school today. #CliftonClydePride

The CCGS Birthday lunch will be Wednesday, April 27th. If your child has an April birthday and you want to join us for lunch, please RSVP with the office. #CliftonClydePride

Reminder to all families with kids ready to enroll in PreK for next school year. CCGS PreK Round-Up is April 29th. Contact the school for more information. #CliftonClydePride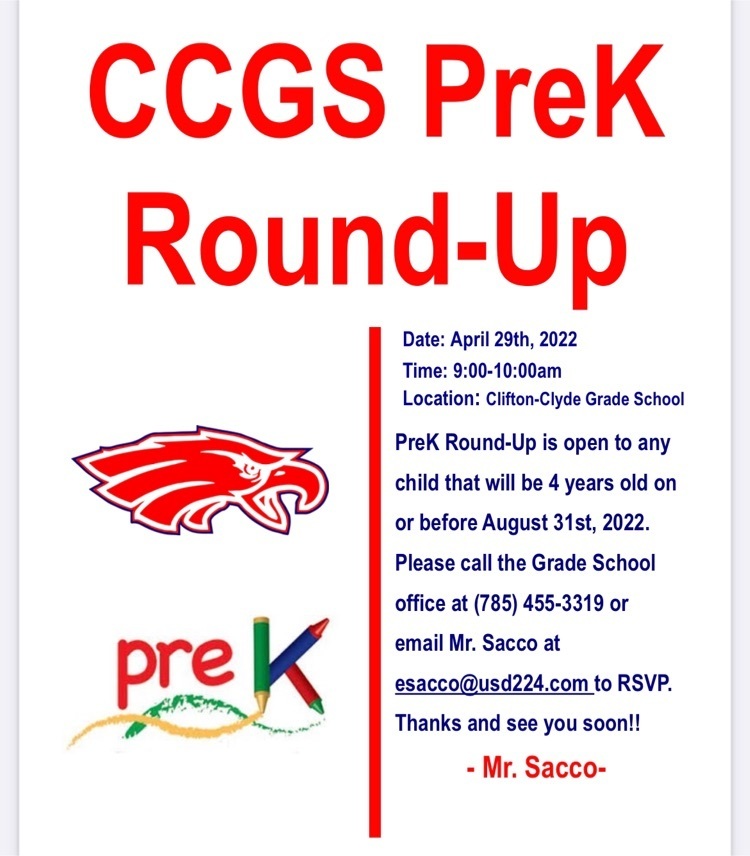 Prom schedule. Please join us for promenade next Saturday!

CCMS Cheer Tryouts are on April 21, 24, and 25 from 5-6pm. Please contact Tennile Steinbrock with any questions. #CliftonClydePride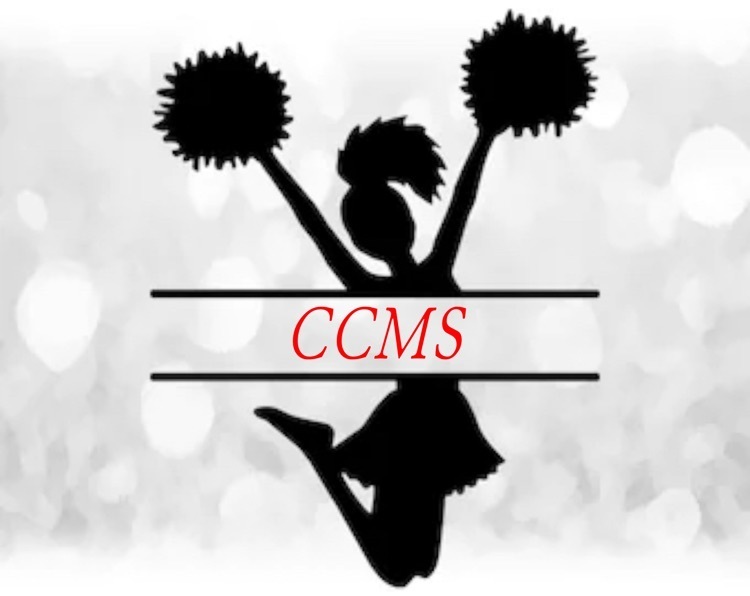 CCHS Track schedule. Tuesday, April 19, at Belleville.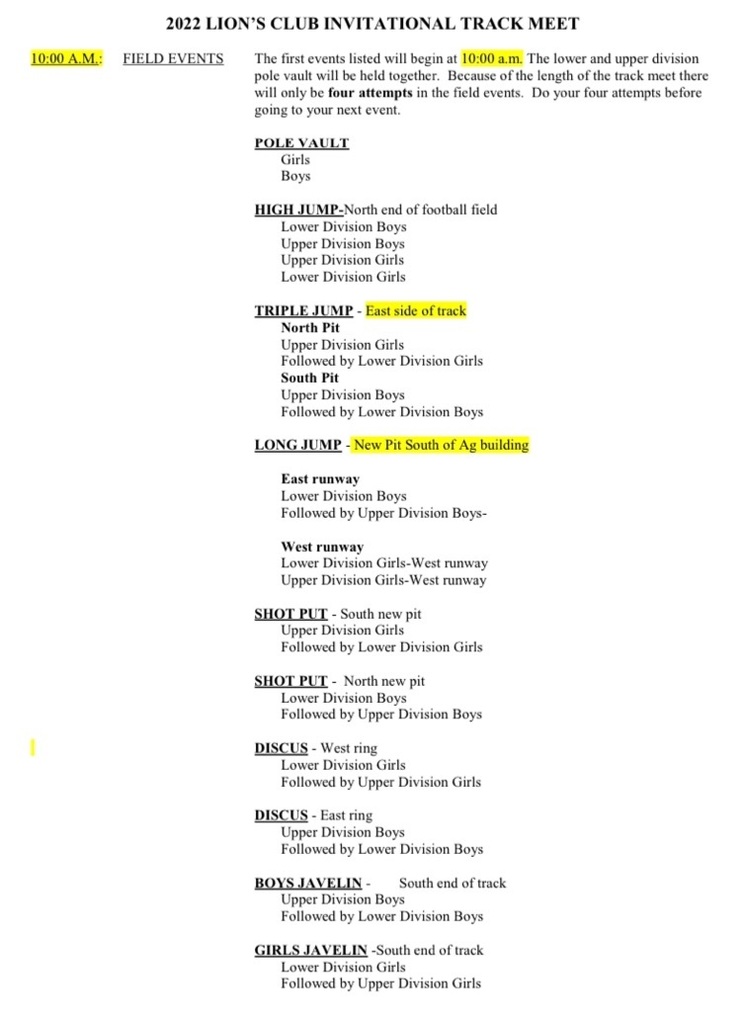 CCMS Track travels to Clay Center on Tuesday, April 19th. Meet order below. #CliftonClydePride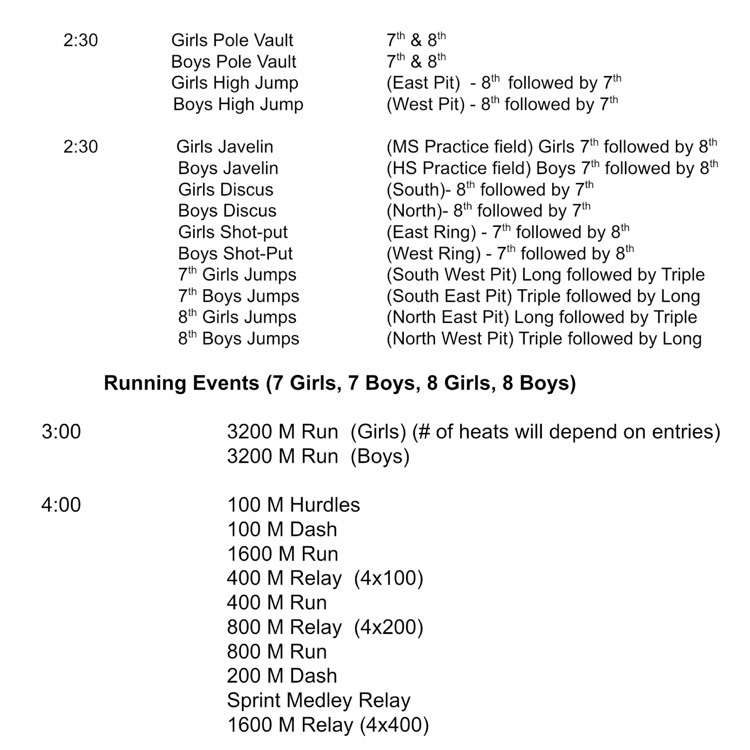 FYI-8th graders will be having HS orientation from 1:30pm-3:15pm at CCHS on the afternoon of April 22. Due to this grades 9-12 ONLY will be dismissed at 12:30pm on Friday, April 22. Please contact your child's school with any questions.

CCMS Track at Washington (Hanover Meet) Thursday, April 14, beginning at 11am. The bus will leave at 9:30am. #CliftonClydePride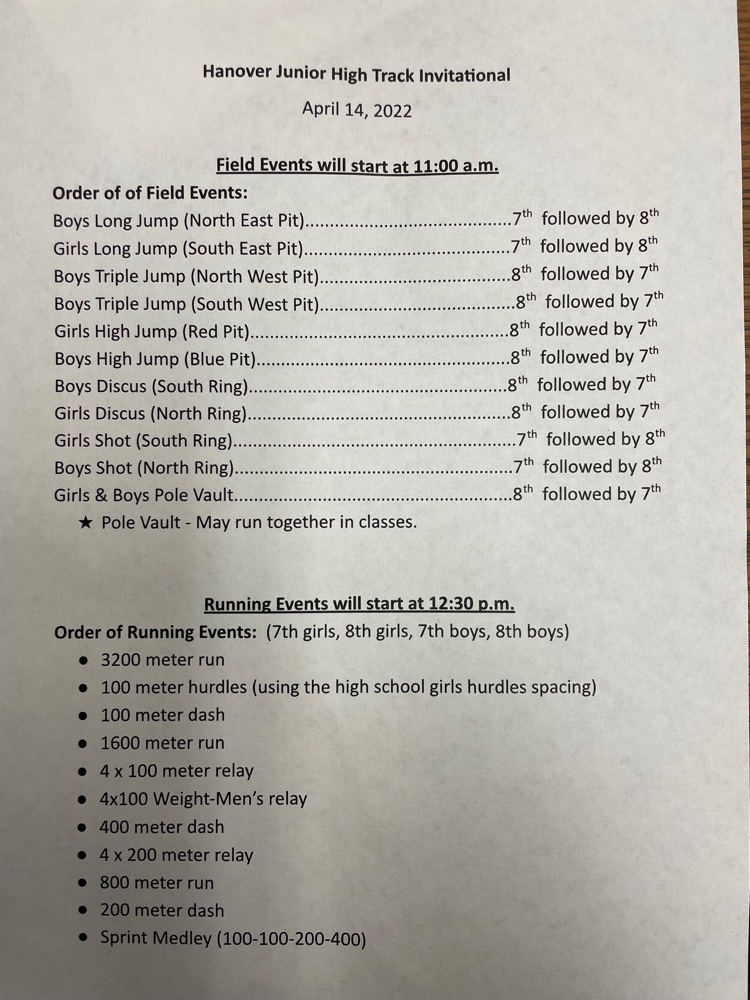 UPDATE: CCHS track (April 12) at Smith Center. No prelims for running events. Additionally, it will be decided at the last minute if pole vault and hurdles will be ran today due to the weather conditions.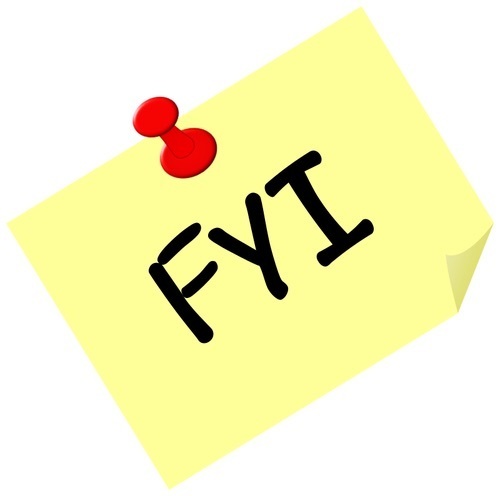 CCMS Track at Rock Hills (Mankato) tomorrow at 3pm. Bus leaves at 1pm. Attached is the order of events. #CliftonClydePride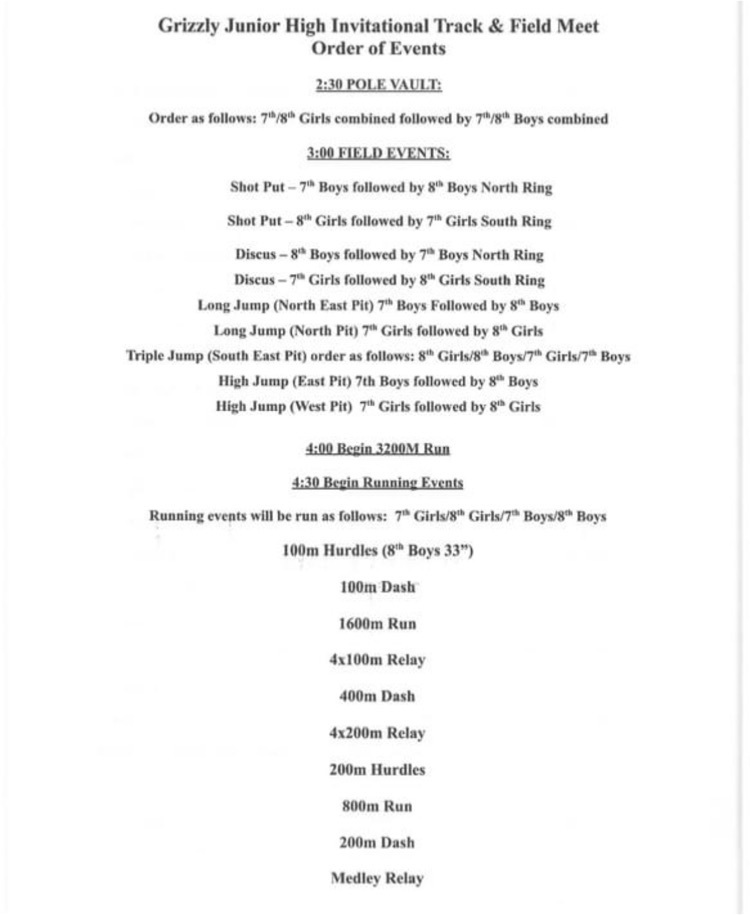 Schedule for April 12 CCHS Track at Smith Center

This past week there were a LOT of changes made to next week's schedule (April 10-16) due to weather and cancellations. We've prepared the following to help organize those changes: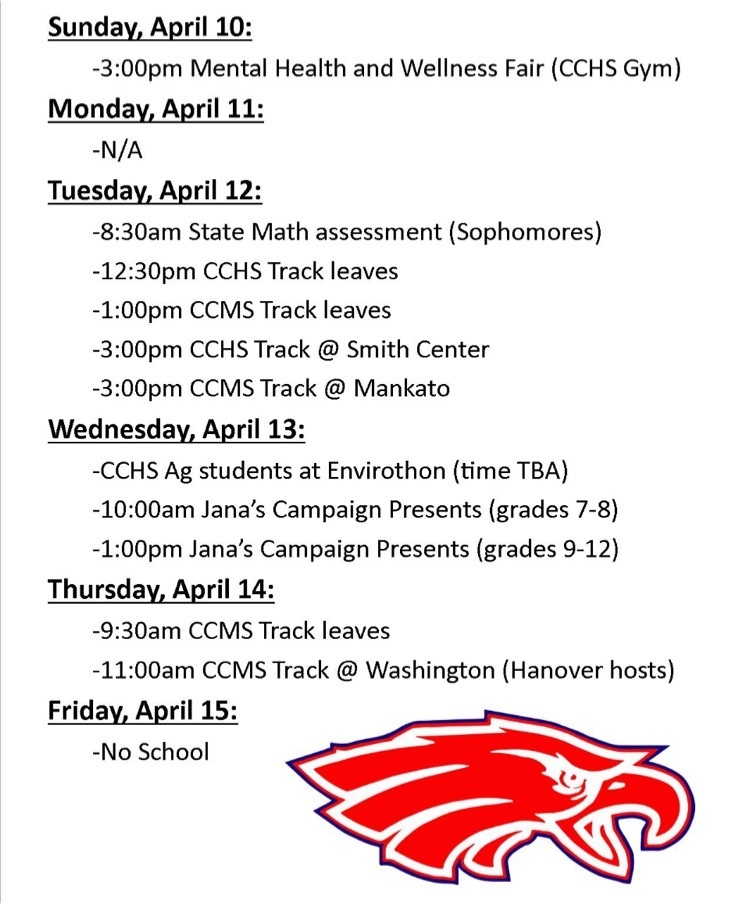 The CCMS Track meet at Washington on April 14th will begin at 11:00am instead of 1:00pm.